When is a Client's Account Page created?
Once a Client submits a Request from the front page of your Website they will automatically be directed to their Account Page where they can see and manage all details of their move.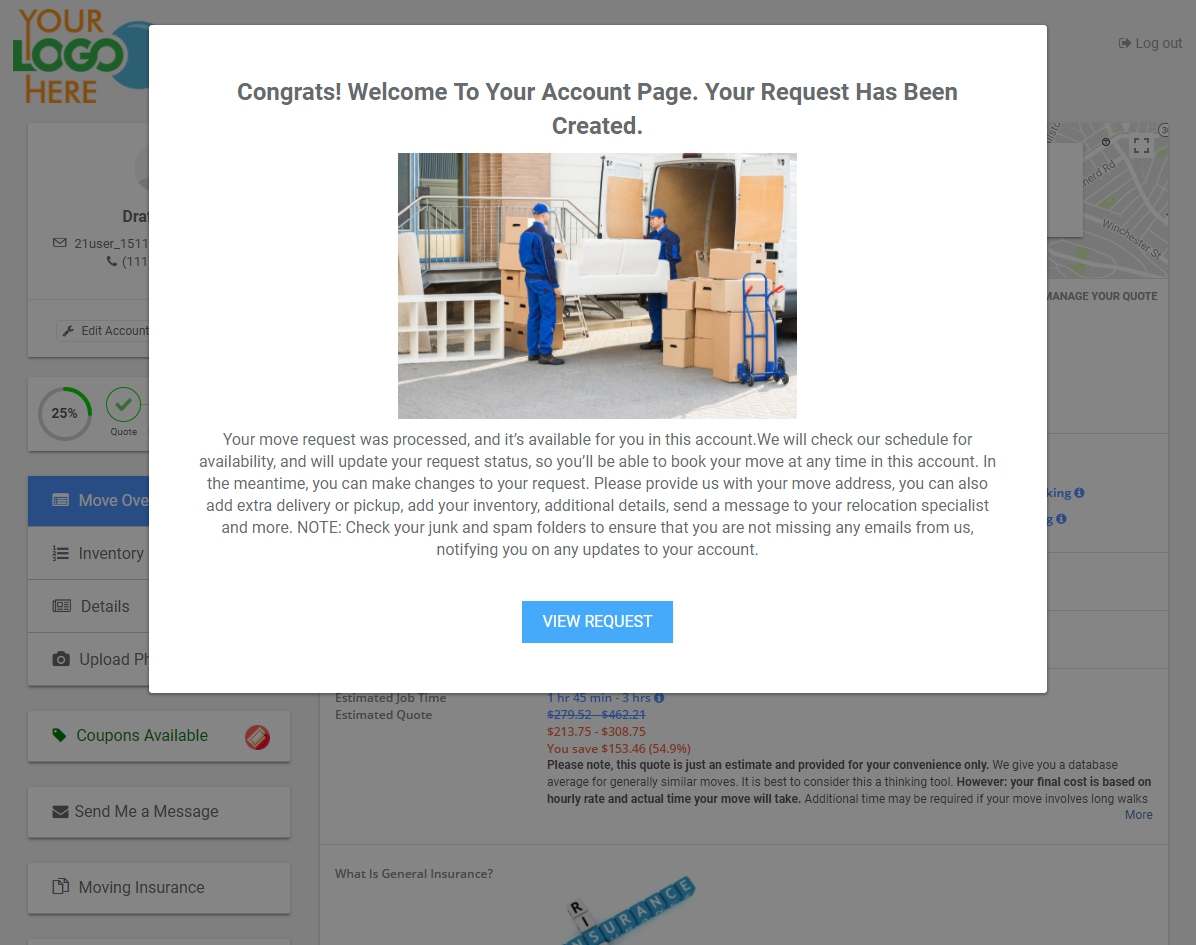 On their Account Page your Clients can see all information concerning their move: Move Size, Travel Time, Labor Time, Job Time, Fuel Surcharge, Estimated Quote, Request Status. Your Clients can also choose a preferable Packing Service (I pack myself / I need Partial Packing / I need Full Packing):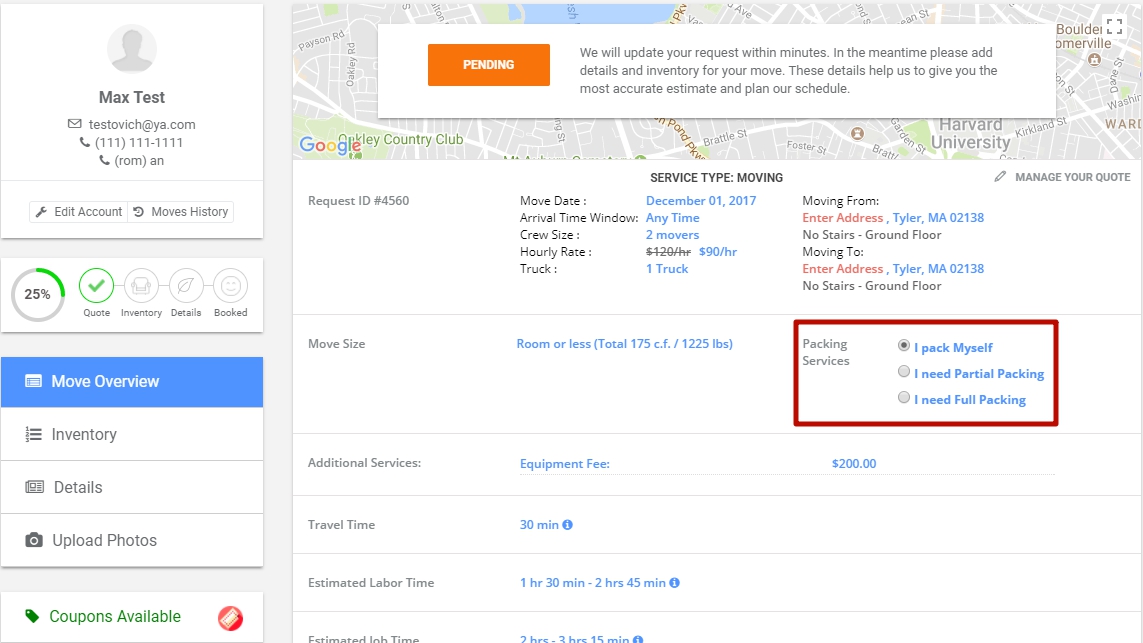 Clients can change an Origin or Destination address, set the Move Date and Start Time, make some other changes by clicking on MANAGE YOUR QUOTE in the upper right part of an Overview Page.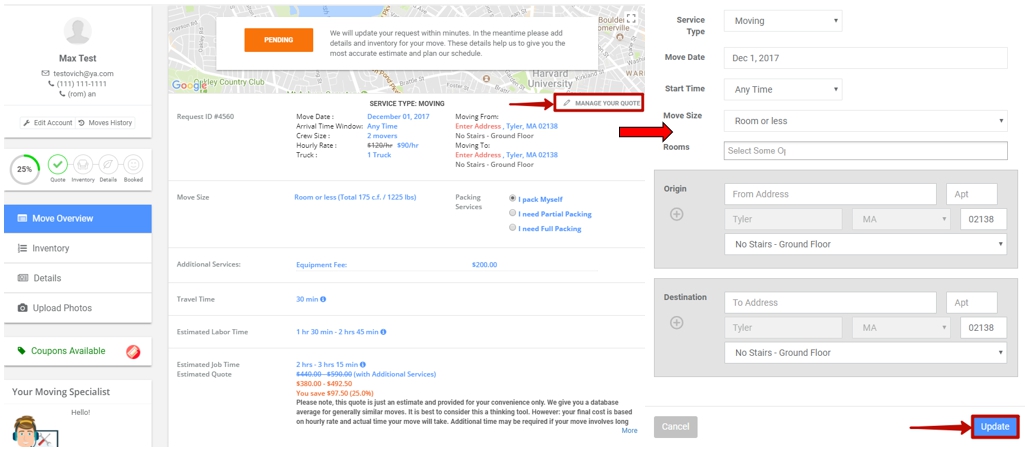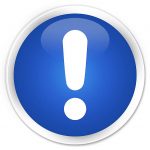 NOTE: All changes made by the Сlient should be approved by the company. A Сlient sees status "Pending" until their Request is transferred to "Not Confirmed Requests" by your company.

Inventory
To add furniture and boxes to the inventory. The customer should click on the Inventory icon: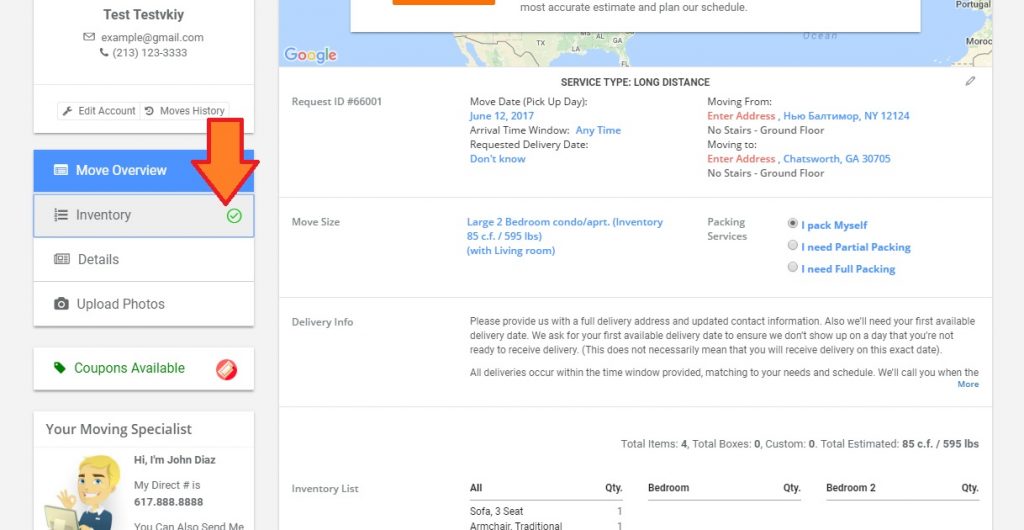 Then they will see an Inventory Window. Here your Clients can add any item from the list to provide you with more accurate information about the upcoming move: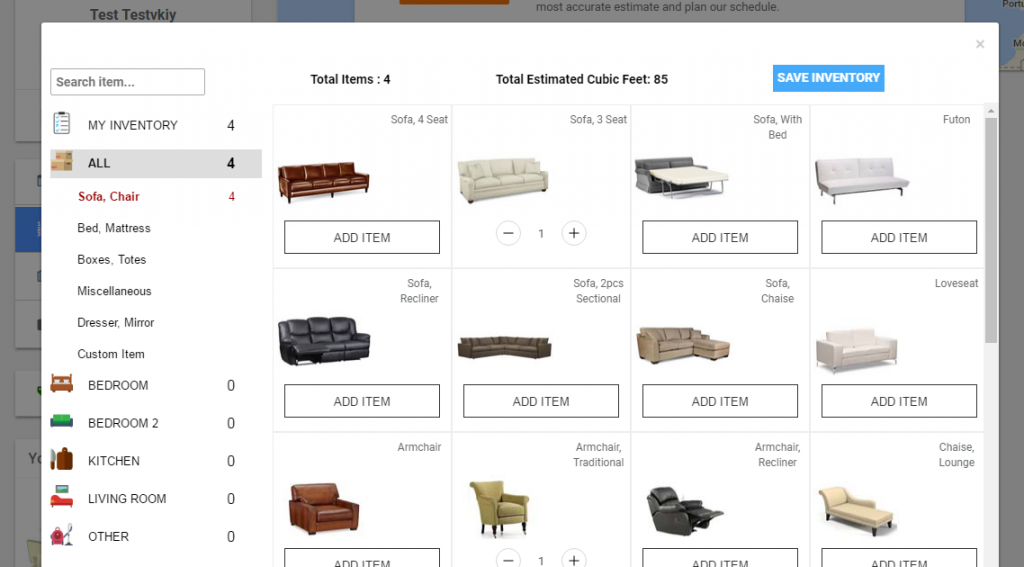 Your Clients can also add an item with their own measurements by clicking on the Custom Item button: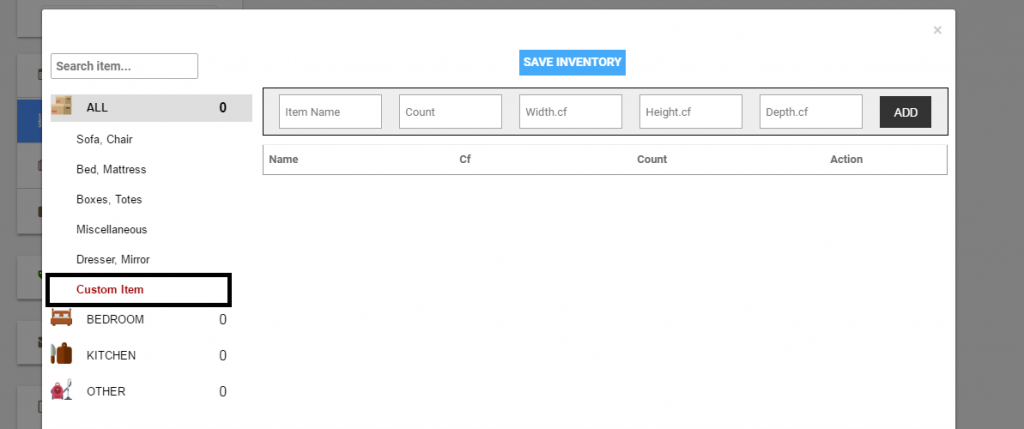 Details
A client can click on the Details button and customize their Origin and Destination information, choose Distance from door to parking / Parking Availability and leave Additional Comments:

Upload Photos
A Client can Upload Photos to provide you with images for the upcoming move by clicking on the Upload Photo button.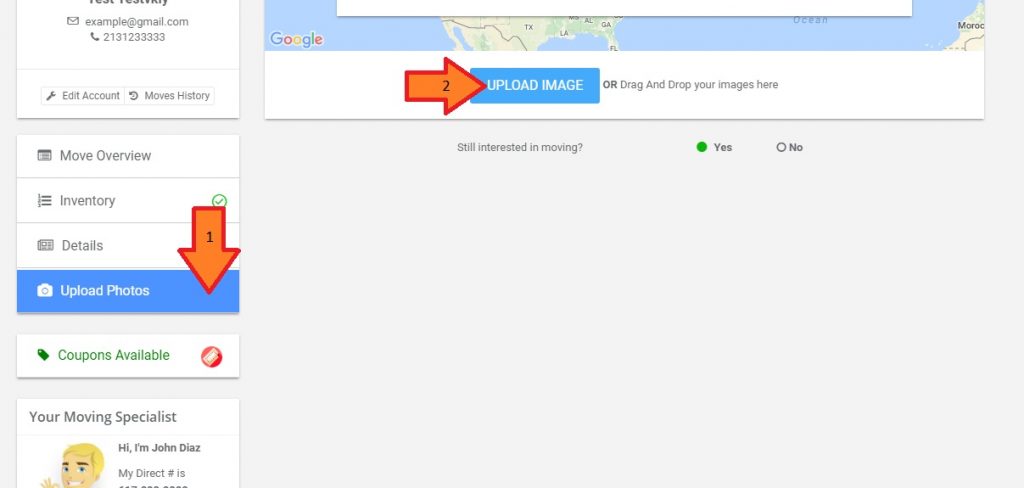 Coupons Available
A Client can buy any coupons that you are providing your Clients with. Coupons Available button will show your Clients the coupons that are available to buy: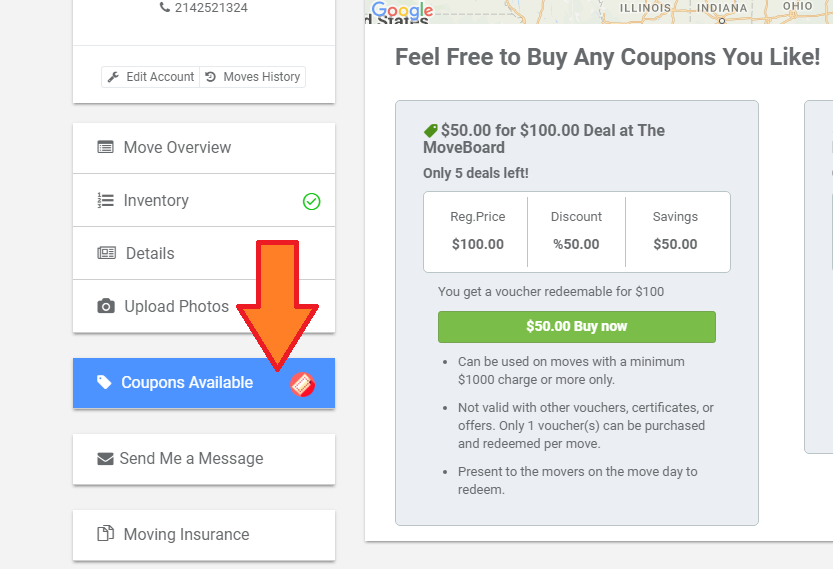 Send Me a Message
Please note that your Clients can write messages directly to Salespeople in your company from their Account Page. After clicking on Send Me a Message button, a Client will see a chat field. A Client will see messages from the Sales person in Send Me a Message field. This is convenient for straightforward communication between you and your customers:


Insurance
The Account Page provides your Client with the necessary information on Moving Insurance. You can design this page in the MoveBoard based on your company policies: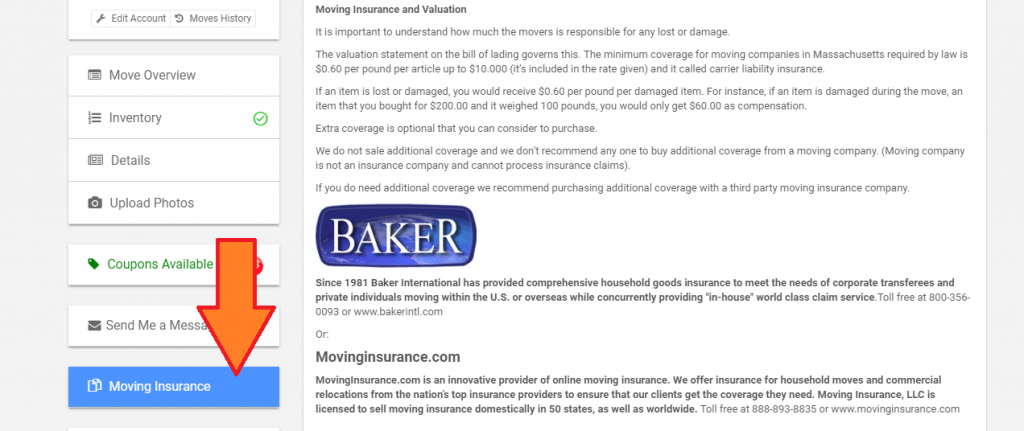 Packing Service
By clicking on Packing Service a Client will see estimated prices for the packing services.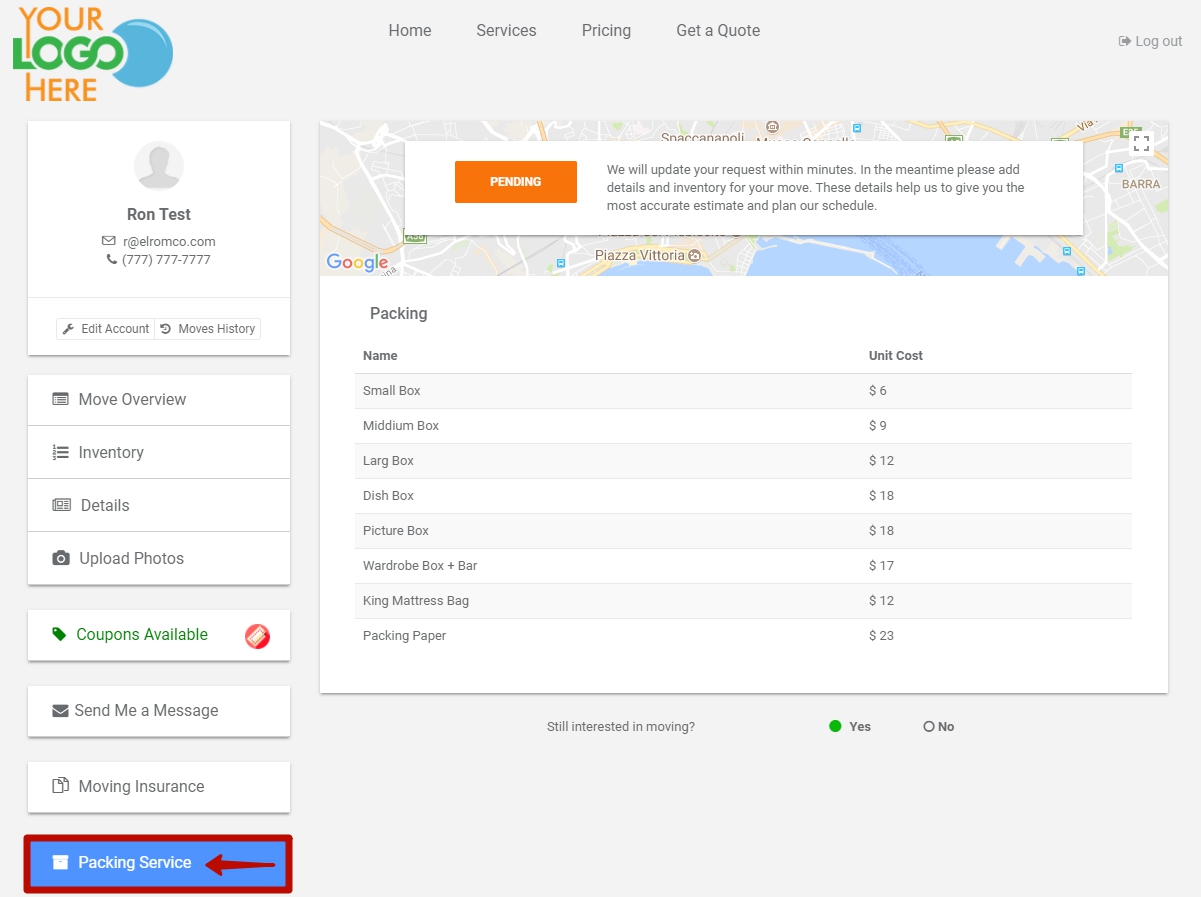 As you see, a Client can view all the information about their request. They can manage their Request and then it should be approved by the moving company.
When the Request is transferred to "Not Confirmed Requests" a Client's Account Page looks as follows: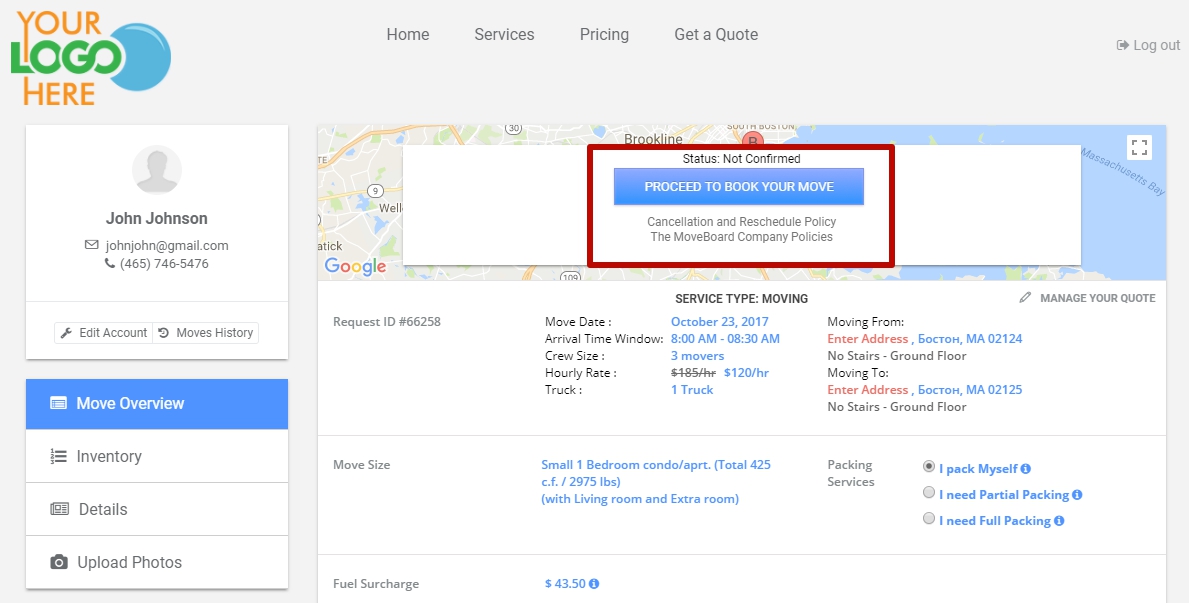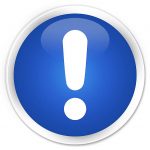 NOTE: To learn more about your Client's Account Page in Not Confirmed Status, read Not Confirmed Status (How to book a move).
And this is your Client's view of their Account Page when the Job has been booked: