To work with Template Folders

you should go to Settings > Email Template Builder > Template Folders: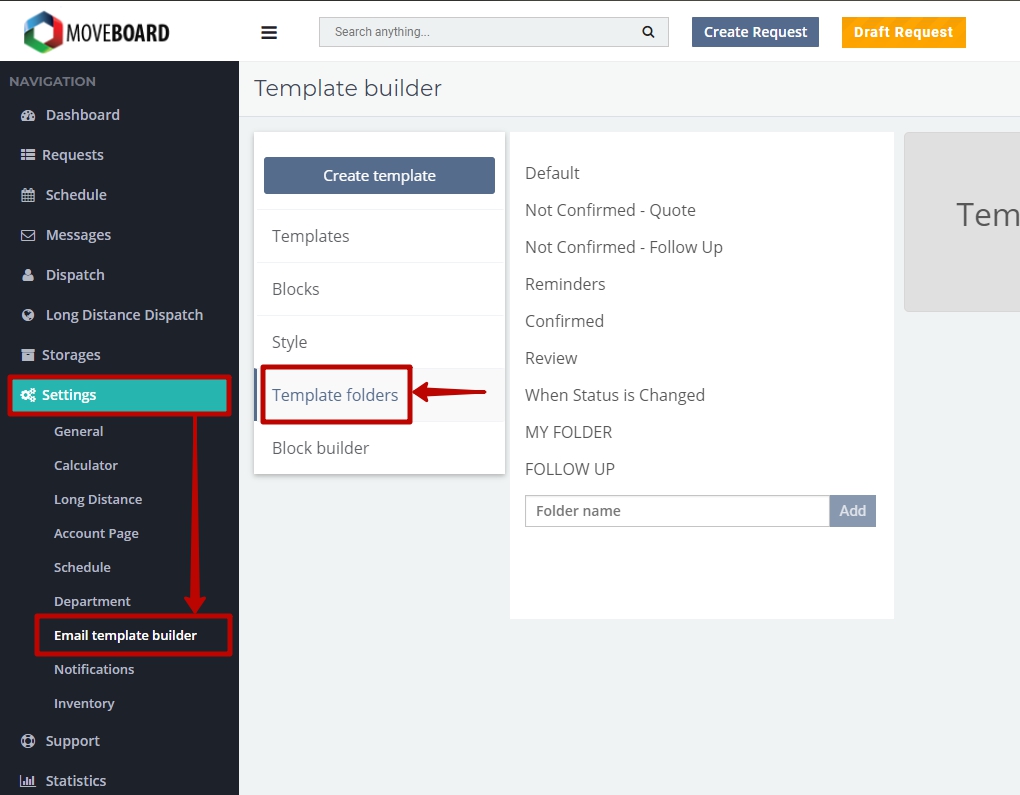 In this tab you can Create new folders, Edit or Remove the already existing ones: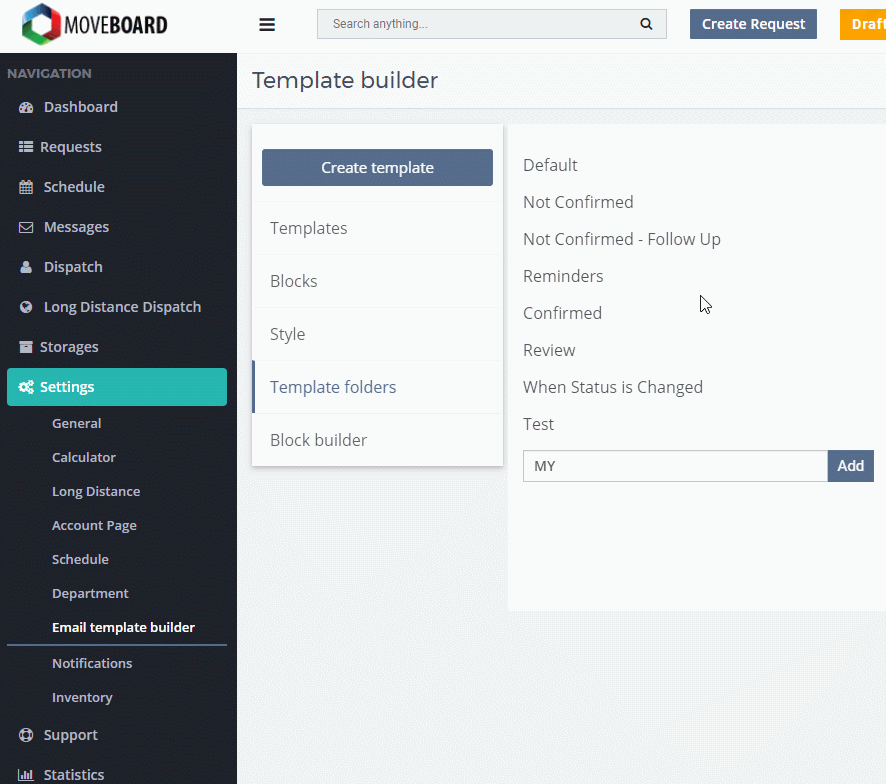 NOTE: You cannot make any changes to the folder "Default"!
Why do I Need to Organize My Folders?
In many cases, it helps you to save time when you manually send an Email to your Client in MoveBoard.
For this:
Find the Request of a Client you want to send an Email to;
Click on the image of an Envelope in the Request Form;

Choose the Folder you need;
In the Folder choose a necessary Template;

Click on Send Emails and Close OR proceed with working on the Template by clicking on the image of an eye: