Status
As concern to the "Status" subsection, over there you may create new special flags with different colors which will help you to sort out the long distance requests by their condition.

You can add new status just by clicking on "add status" place, then new additional rows will appear: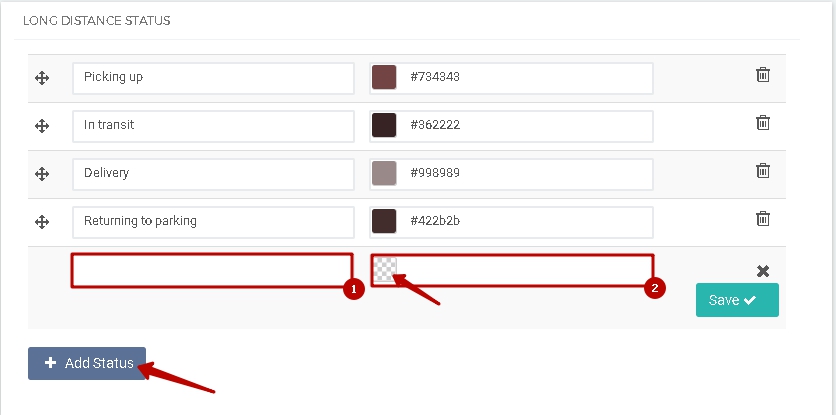 1. The name of status should be set
2. Choose appropriate color for the status, how you want it to appear on the dashboard of your moveBoard account.